Overview
I have been accumulating a few tools over the years and now is the time to start organizing them. I didn't like the idea of loose hooks or not knowing where the tools belong, however, with some cheap black paper and locking hooks I have a solution.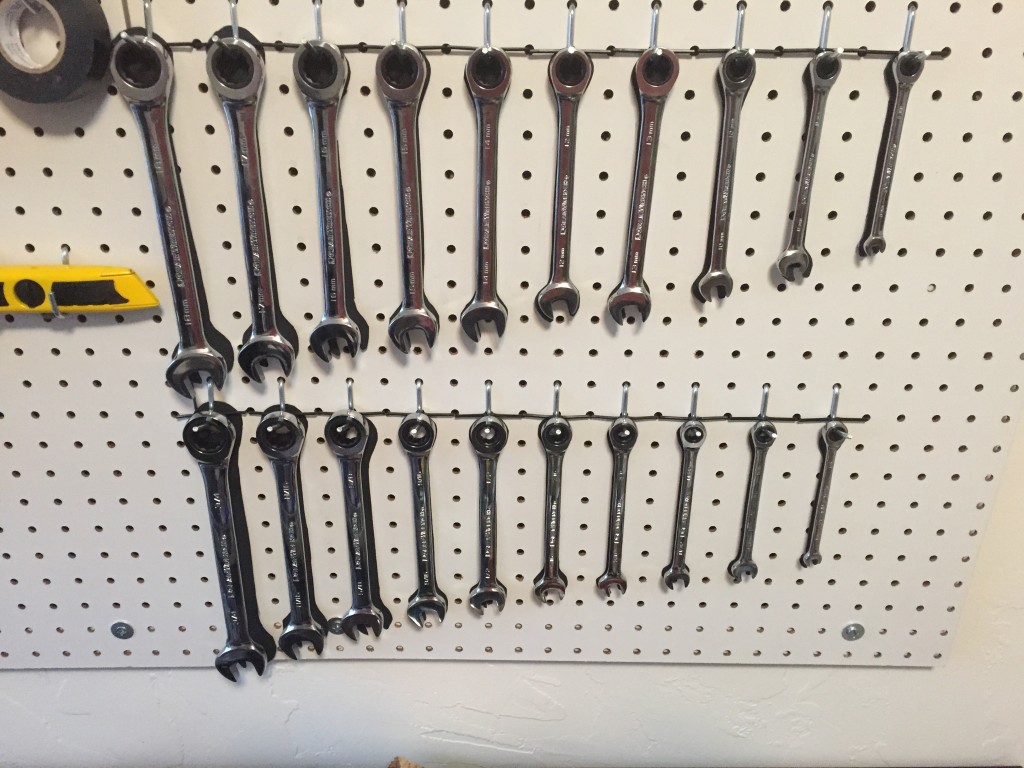 Supplies
Two 2×4 white pegboards ($6-8)
Three sets of 32-Piece Locking Peg Hook Assortments
Spacers + screws or strips of wood for mounting the pegboard onto your wall. I just bought some discounted wood, sized it, and attached it to the wall.
Knowing where your tools belong
Installing the pegboard and the pegs is pretty easy. I know when I work on projects I end up with several tools on my bench that I will need to put away when I'm finished. I want to make sure I return the tools to their rightful spots on the wall. My solution was to buy some recycled black paper from a dollar store, trace my tools on it using my tools as a stencil, cut them out, and tape them behind the tools.