Description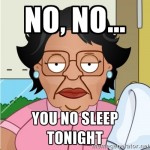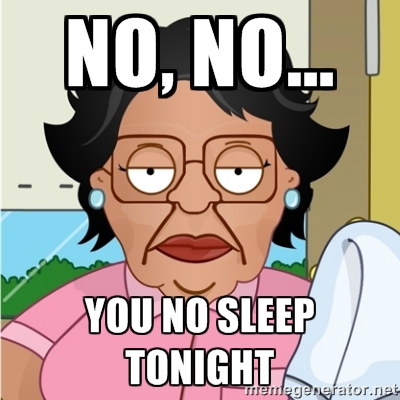 My house is between a busy highway and a railroad. Living by a railroad doesn't really bother me, but we have a street crossing really close to my house and by law railroads are required to blow their whistle for the international morse code "Q",  which comes from the times when a queen would be on board a ship and they would blow "Q" to say they have the right of passage because of royalty onboard. Either way the whistle is loud, and having a highway right outside my bedroom window brings lots of traffic noise, trucks clinking and clashing, and random high frequency/pitch sounds. During the summer I just put a window fan in because the nights cool off enough I can blow cool air into my bedroom. The fan produces a great white noise, but during the winter I take the fan out of the window for obvious reasons . . . All of these random sounds wake me up in the middle of the night and cause me to toss and turn quite a bit. I'm so tired of not getting a restful night sleep. After hunting for a while I decided to buy a white noise machine.
Solution
I need a machine to make white noise for sleeping. There are several cheap ways to do this – anything from apps on the phone to having a bedroom phone making noise. I have tried phone apps and I don't really like them because the speaker's noise just doesn't create a restful sleep – for whatever reason I am more awake when I use my phone for white noise. During the winter I really don't want a fan because my wife will get too cold. The solution is to just get a white noise machine. I ended up buying the Sleep Easy listed below. I like this much better than a phone because a phone only has one speaker which means you only get one position in the wavelength of the sound being generated. Having the Sleep Easy produces sound in a circle location so the waves of sound propagating are  more fulfilled. I hear more positions of the waves making the white noise more relaxing. It just sounds deeper and richer.
After getting a white noise machine I have been able to sleep without interruptions better. My wife grinds her teeth at night and I even sleep through that and she can sleep better through my sleep talking. Occasionally I will also work from home and having a house full of people gets noisy quick. I will take the machine to my office and turn it on, which helps me focus better for work rather than hearing the television upstairs. I am going to buy another one for my newborn daughter because it helps her sleep even when there are noises going on around the house. It's a nice filter. She loves to see what's going on around her and this helps drown the excitement. The only complaint I have about these white noise machines is they don't have battery power, which makes taking them for traveling harder as not everywhere my family goes has standard 120V power or power in general.
[AMAZONPRODUCTS asin="B000KUHFGM"]This is the main brand machine for generating white noise. My has one of these and he loves it. Dohm white noise has been around for a long time and is well tested. [/AMAZONPRODUCTS]
[AMAZONPRODUCTS asin="B00GFSF402″]The Sleep Easy is the off brand white noise machine that has all the same functionality as the main brand, but for half the cost. This is how I am able to buy one for my bedroom and my daughter's bedroom. My dad has tried both the DOHM and Sleep Easy and says they are the same in his mind. He prefers this sleep easy because of the price also. He has bought two extra Sleep Easy white noise machines for other reasons just because of the good price.[/AMAZONPRODUCTS]